Getting to know the Authors of CFRR
Round V!
Just match the author to what they said to the following questions. (Answers will be on the bottom, after their short bios.)
Favorite Name of a character in your book? "Charlotte, named after my grandma."
One item in your purse that defines you? "My Wonder Woman Pop! figure keychain "
Favorite book when you were younger? "Alice in Wonderland"
Favorite classic book quote? " 'He's more myself than I am. Whatever our souls are made of, his and mine are the same.' ~Emily Bronte in Wuthering Heights"
Chocolate or Vanilla? "If it's not chocolate, it's not worth the calories!"
Write or Draw? (Can't believe I asked this to a bunch of authors!) "Write. I'm a horrible drawer. I still draw potato people."
Favorite Name of a character in your book? "Ford Brayden from The Road to Paradise"
Cowboys or Gentlemen? "Cowboy"
Cowboys or Gentlemen? "Both. I'm married to a combo and he's awesome (I might be a little biased, but I think he's the best)."
Coca Cola or Pepsi? " Diet Pepsi"
Favorite Book of the Bible? "Psalms"
London or Paris? "I've been to both…and I'd have to say London, since my ancestors came from England and I could speak their language!"
Favorite book cover of one of your books? "A Sister's Wish"
Candles or Bath Salts? "Oooh. Tough one. But, hard pressed, candles."
Favorite Bible verse? "My life verse - Exodus 14:14 - 'He will fight for you; you only need be still.'

"
(Click on their image to take you to their website)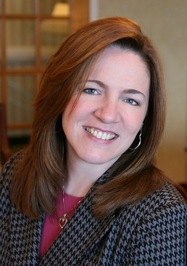 Ronie Kendig
is an award-winning, bestselling author who grew up an Army brat. She married her own hunky hero, who's an Army veteran. After twenty-plus years of marriage, she and her husband have a full life with four children and a retired military working dog. Ronie's degree in psychology has helped her pen novels of raw, broken characters. Since launching onto the publishing scene, Ronie's
Rapid-Fire Fiction
has hit the CBA Bestseller List, won the prestigious Christy Award, HOLT Medallion, IRCA, FamilyFiction's Readers' Choice Awards, as well as being named an RT Book of the Year Nominee. Ronie loves people and helping other writers through speaking, workshops, and/or mentoring.
Shelley Shepard Gray
is a New York Times and USA Today bestselling author, a finalist for the American Christian Fiction Writers prestigious Carol Award, and a two-time HOLT Medallion winner. She lives in southern Ohio, where she writes full-time, bakes too much, and can often be found walking her dachshunds on her town's bike trail.
Karen Barnett
is the award-winning author of five novels, including her newest release
The Road to Paradise: A Vintage National Parks Novel
. She lives in the Pacific Northwest with her husband, two teens, and three mischievous dachshunds. When she's not writing, Karen enjoys photography, hiking, public speaking, decorating crazy birthday cakes, and dragging her kids through boring history museums.
Dani Pettrey
is a wife, mom, grandma, and the author of the
Chesapeake Valor
series, and the
Alaskan Courage
romantic suspense series, which includes her bestselling novels
Submerged, Shattered,Stranded, Silenced
, and
Sabotaged
. Her books have been honored with the Daphne du Maurier award, two HOLT Medallions, a Christy Award nomination, two National Readers' Choice Awards, the Gail Wilson Award of Excellence, and Christian Retailing's Best Award, among others.
She feels blessed to write inspirational romantic suspense because it incorporates so many things she loves—the thrill of adventure, nail-biting suspense, the deepening of her characters' faith, and plenty of romance. She and her husband reside in Maryland, where they enjoy time with their two daughters, a son-in-law, and a super adorable grandson.
Gabrielle Meyer
lives in central Minnesota on the banks of the Mississippi River with her husband and four children. As an employee of the Minnesota Historical Society, she fell in love with the rich history of her state and enjoys writing fictional stories inspired by real people and events. Gabrielle can be found on her website gabriellemeyer.com where she writes about her passion for history, Minnesota, and her faith.