As we have about a little over 2 months left until we meet at this year's Christian Fiction Readers Retreat, let's get to know some of the authors that will be there. If you're joining us this year, you
might
want to pay close attention. We might repeat some of these questions during game time for some awesome prizes!!
Just match the author to what they said to the following questions. (Answers will be on the bottom, after their short bios.)
Favorite Book of an author of CFRR? " 'Love's Reckoning' by Laura Frantz"
One item in your purse that defines you? "Pink lip gloss"
Favorite Song? "Calvary Covers it All"
Coffee or Tea? "Both"
Dark or Milk Chocolate? "Yes, please"
Print or Digital? "Both. Seriously, why choose?"
Chocolate or Vanilla? "Swirl?"
Favorite book when you were young? "Charlotte's Web"
Coca Cola or Pepsi? "Diet Dr. Pepper Cherry Vanilla"
Favorite Disney Princess? "Snow White"
Favorite name of a character in one of your books? "Morrow. Named after a granddaughter of Billy Graham."
Write or draw (can't believe I asked this of a bunch of writers!)? "Hehe. . .Write."
Favorite title of one of your books? "Scents of Lilac."
London or Paris? "London, still on my bucket list."
Favorite book quote from a classic? " 'We have only one story. All novels, all poetry, are built on the never-ending contest in ourselves of good and evil. And it occurs to me that evil must constantly respawn, while good, while virtue, is immortal.' From "East of Eden" by John Steinbeck"
(Click on their image to take you to their website)
Cindy Thomson
's
Ellis Island
series begins with
Grace's Pictures
and has been followed by
Annie's Stories
, published by Tyndale House. The final book is
Sofia's Tune
. Each book explores an icon introduced at the time and follows immigrants as they begin new lives in New York City. Cindy is also the author of
The Daughters of Ireland
series:
Brigid of Ireland
and
Pages of Ireland
. She has also written non-fiction:
The Roots of Irish Wisdom
and is the co-author of
Three Finger: The Mordecai Brown Story.
Sharing the legacies of faith left by those who went before us is her passion. She is also a baseball fan. Her favorite team is the Cincinnati Reds, but have a soft spot for the Cubs who hadn't won a World Series since her cousin pitched for them in 1908...that is, until 2016!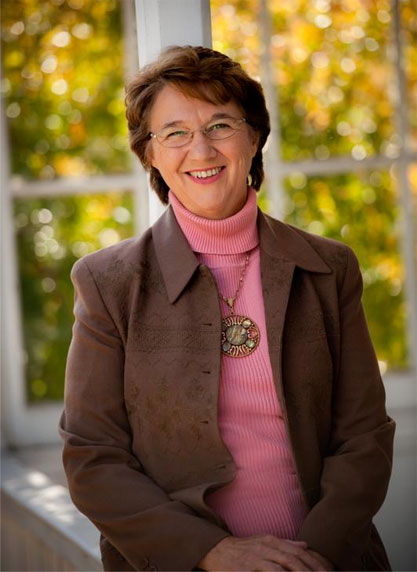 Ann H. Gabhart
is the bestselling author of many novels, including
Angel Sister, Small Town Girl
, and
Love Comes Home
, and several popular Shaker novels such as
The Outsider, The Believer,
and
The Innocent.
Ann grew up in a small rural town in Kentucky. Ann and her husband still live on a farm near that same little town in Kentucky.
Award-winning, bestselling author
Laura Frantz
is passionate about all things historical, particularly the 18th-century, and writes her manuscripts in longhand first. Her stories often incorporate Scottish themes that reflect her family heritage. She is a direct descendant of George Hume, Wedderburn Castle, Berwickshire, Scotland, who was exiled to the American colonies for his role in the Jacobite Rebellion of 1715, settled in Virginia, and is credited with teaching George Washington surveying in the years 1748-1750. Frantz lives and writes in a log cabin in the heart of Kentucky.
Susie Finkbeiner
is a novelist from West Michigan. She is the bestselling author of A Cup of Dust: A Novel of the Dust Bowl (Kregel, 2015). Her novels A Trail of Crumbs: A Novel of the Great Depression and A Song of Home: A Novel of the Swing Era will release in 2017 with Kregel Publications.
Susie is a wife, mother of three, and avid reader. She enjoys time with her family, coffee dates with her good friends, and quiet moments to read and write.
Patricia Beal
is a 2015 Genesis semi-finalist and First Impressions finalist. She is represented by Les Stobbe of the Leslie H. Stobbe Literary Agency, and
A Season to Dance
is her debut novel (Bling! Romance / Lighthouse Publishing of the Carolinas, May 2017). She graduated magna cum laude from the University of Cincinnati in 1998 with a B.A. in English Literature and has worked for the U.S. Army as a writer and editor for many years. Patricia writes from El Paso, Texas, where she lives with her husband and two children.
1. B, 2. C, 3. E, 4. E, 5. D, 6. A, 7.D, 8.A, 9. C, 10. B, 11. C, 12. E, 13. B, 14. A, 15.D