Getting to know the Authors of CFRR
Round VI!
Just match the author to what they said to the following questions. (Answers will be on the bottom, after their short bios.)
Favorite book quote from a classic? ""It is a truth universally acknowledged that a single man in possession of a good fortune must be in want of a wife." - Pride and Predjudice, Jane Austin. I love the tongue in cheek tone of this "truth"."
Favorite book of an author of CFRR? "

The Proposal at Siesta Key, Shelley Shepard Gray

"
Favorite book when you were younger? "The Phantom Tollbooth by Norton Juster"
Favorite classic book quote? " 'I'll think about that tomorrow.' Scarlet O'Hara in "Gone With the Wind" ;)"
Chocolate or Vanilla? "I don't understand the questions, what do you mean Chocolate OR Vanilla, why not both, but if I had to chose it would be Chocolate, all the way."
One item in your purse that defines you (and not your license)? "My 'mother of a Police Office' badge"
Favorite book cover of one of your books? "Life After"
Coffee or Tea? "Twinings English Breakfast Tea but I also drink coffee 😉"
Cowboys or Gentlemen? "Cowboys, hands down."
Coca Cola or Pepsi? "Coca Cola"
Favorite Book of the Bible? "Ezekiel - particularly chapter 37, the part about the dry bones coming to life."
Print or Digital? "It depends on my mood. I love the feel of a print book, but I also love the convenience of being able to bring multiple titles with me when I travel. One caveat…I like my series's to all be in the same medium."
Favorite title of one of your books? "'Bethany's Calendar' because it is a memoir of my daughter Bethany"
Sugar or Honey? "Honey"
Favorite Bible verse? "Trust in the Lord with all your heart, and lean not unto your own understanding. In all your ways acknowledge Him, and He will direct your paths. Proverbs 3:5-6

"
(Click on their image to take you to their website)
Melony Teague
is a freelance writer, author and non-fiction writing coach who believes everyone has a story to tell, and each story is unique and sometimes wilder than fiction. She loves to inspire and motivate others through her written words. She is one of the authors of, As the Ink Flows, Devotions to Inspire Christian Writers & Speakers. She was born in South Africa and now lives in Toronto, Canada with her husband and two children and two cats, close to her favorite Starbucks coffee shop (only 7 minutes away!)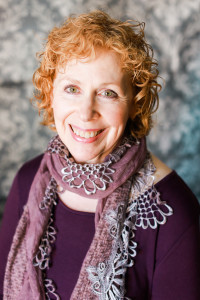 Author/Speaker
Elaine Marie Cooper
is a self-described history geek. Her bookshelves are filled with volumes about the American Revolution, an era she became fascinated with when growing up in Massachusetts.
She has two award-winning books, Fields of the Fatherless (YA historical) and Bethany's Calendar (Memoir of her daughter's battle with brain cancer).
Elaine is also the author of Saratoga Letters and the Deer Run Saga (Road to Deer Run, Promise of Deer Run, and Legacy of Deer Run). All of her books are available at Amazon.com or can be ordered through Barnes and Noble.
Katie (K.E.) Ganshert
was born and raised in the exciting state of Iowa, where she currently resides with her family. She likes to write things and consume large quantities of coffee and chocolate while she writes all the things. She's won some awards. For the writing, not the consuming. Although the latter would be fun. You can learn more about K.E. Ganshert and these things she writes at her website www.katieganshert.com.
Dana R. Lynn
grew up in Illinois, but now resides in rural Pennsylvania with her husband, three children, and enough animals to start her own petting zoo. She is an interpreter for the Deaf and hard of hearing during the day, and an author by night. An avid Jane Austen fan, she has always loved Pride and Prejudice variation stories. It was only natural that her first book, An Inconvenient Courtship, was a Pride and Prejudice variation novella (October, 2014) Her next variation novella, The Colonel's Timely Bride, was released in November, 2015. Dana enjoys a variety of romance genres, particularly inspirational. In spring of 2015, she released Presumed Guilty (Love Inspired Suspense). Her fans can look forward to the next suspense story in February, 2016. Interrupted Lullaby is the second story set in the fictional town of LaMar Pond, Pennsylvania. Her friends know to beware...anything they say may someday show up in a story.
Tracey Lyons
considers herself a small town gal writing small town books. An Amazon Top Ten bestselling historical romance author, Tracey sold her first book on 9/9/99! Tracey's books have been translated into several languages. She has appeared on the award winning Cox Cable Television show, Page One and at the famous Lady Jane's Salon in NYC. She holds membership in Romance Writers of America, American Christian Fiction Writers and Novelists Inc. Tracey writes small town, sweet and inspirational historical romances.
When not busy writing, Tracey enjoys spending time with her family and making her husband crazy with renovation projects on their 1860's home.